Analytics
Langfuse analytics derives actionable insights from production data.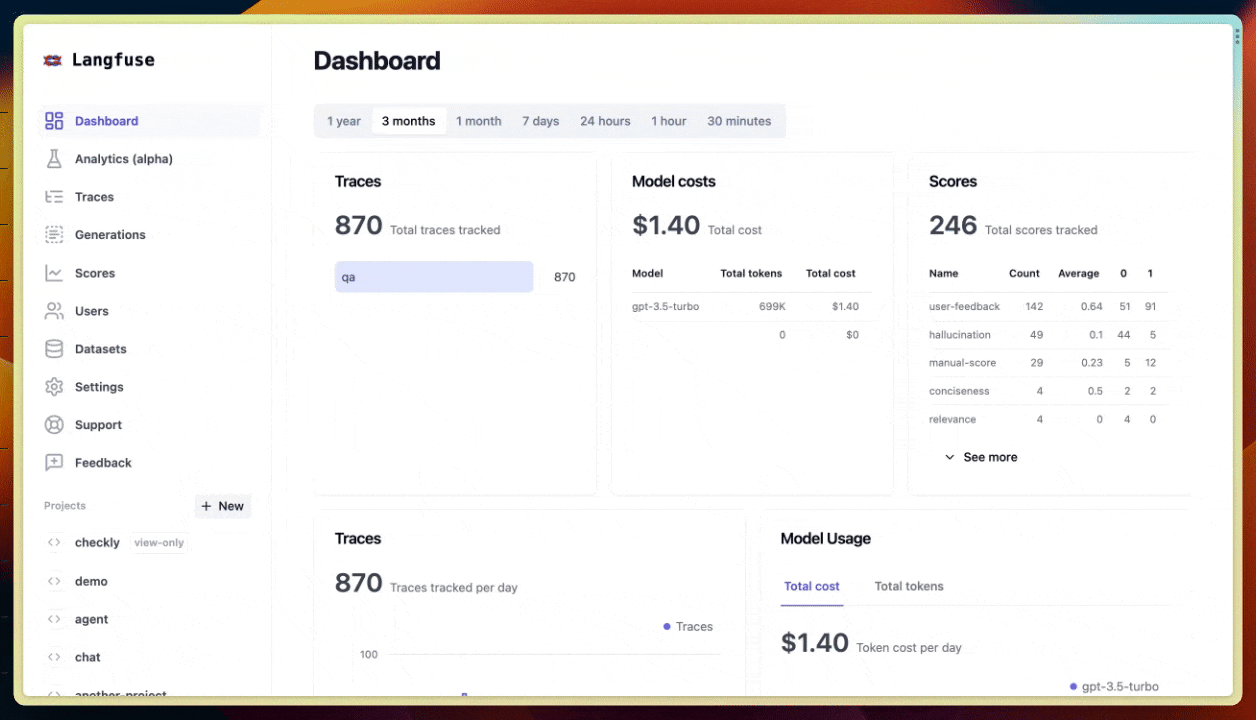 → Not using Langfuse yet? Explore the dashboard in our interactive demo.
Metrics
Quality is measured through user feedback, model-based scoring, human-in-the-loop scored samples or custom scores via SDKs/API (see scores). Quality is assessed over time as well as across prompt versions, LLMs and users.
Cost and Latency are accurately measured and broken down by user, session, geography, feature, model and prompt version.
Volume based on the ingested traces and tokens used.
Dimensions
Analytics is incrementally adoptable based on the data you send to Langfuse. The following dimensions are available:
Trace name: differentiate between different use cases, features, etc. by adding a name field to your traces.
User: track usage and cost by user, see user-level analytics for more details.
Release and version numbers: track how changes to the LLM application affected your metrics.
Feedback
We are continuously adding new charts to the dashboard. If you have any feedback or requests, please create a GitHub Issue or share your idea with the community on Discord.
Was this page useful?
Questions? We're here to help